CL400 Pre-wired Lathe Speed Control system shown fitted to a MYFORD ML7 lathe that has been fitted with a Capstan attachment.
Photo: Mr A.T. Clarke.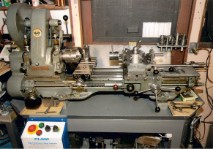 Mitsubishi Electric D720S Single to Three Phase Digital Inverter drive housed into a 'packaged' wall mounted enclosure, and pre-wired Multi-function Pushbutton Remote Control Station shown fitted to a "Beaver" Mill.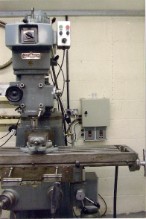 Tom Senior Milling machine fitted with a 1/2hp CL400 Speed Controller and new 0.37kW Motor.
Photo: Jon Swindlehurst.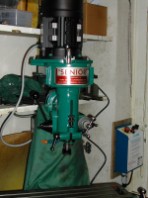 CL750 1.0hp 750Watt Lathe Speed Controller and 3PH motor fitted to a WARCO WMT300-2 Multi-Purpose Lathe with milling head.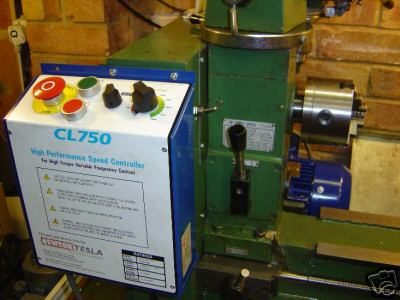 1.5kW 2.0hp Inverter, new AC 3PH motor and Pushbutton remote which replaced a very elderly DC motor on a Glass Blowing / Turning Lathe.
University of Liverpool.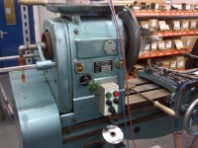 Packaged system shown fitted to Myford Mystro woodturning lathe comprising New 750W flange mounted motor, 0.75kW Inverter Control Panel, and Remote Pendant.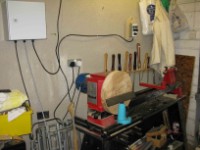 A 2.2kW Packaged Mitsubishi D700 Inverter drive together with our Remote Pushbutton Pendant, shown fitted to a Harrison L5 Lathe.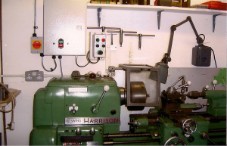 Variable Speed Control Packages for the Union Graduate. This picture shows one of a range of our purpose made 'Inverter Compatible' switch plates to suit the Union Graduate. We can make switch plates suitable for use with Mitsubishi, IMO, TECO drives and others.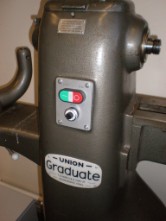 "As I reported already the CL 750 is installed on my lathe. It does all what it promised! And installing was quite simple, was literally plug and play!"
Michel Christiaens, Belgium.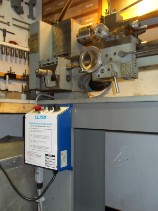 CL750 1.0hp Lathe Speed Controller & motor fitted to MYFORD MYSTRO Wood Turning lathe.
Mr A.H. Hammond.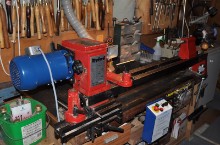 Single -to-Three Phase Mitsubishi Inverter and Pushbutton Remote Pendant fitted to a Meddings Pillar Drill.
B.Berrington.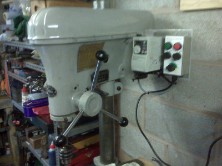 1.5kW System including Mitsubishi Electric D720S-070 Inverter, New 2.0hp Motor, and Pushbutton Remote fitted to a WARCO BH600 lathe.